This is an archived article and the information in the article may be outdated. Please look at the time stamp on the story to see when it was last updated.
OAK PARK — A late night shooting took the life of a father of two. Now family friends are pleading for witnesses to come forward.
Family friends say this is truly a tragedy for them as well as the community.
The victim was taking out the trash when he went to check on something in his van and when he returned to his apartment, he had been shot.
"I planned on bringing a teddy bear, because to me he was a big old teddy bear," said Althea, a family friend.
Leaving candles and flowers at the door of his apartment.  Althea, who only gave her first name, says she knew the victim in Saturday night's fatal shooting. His name was Roy.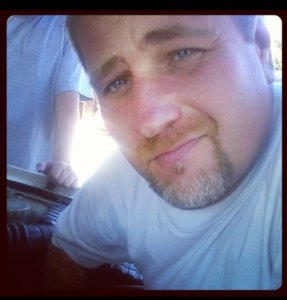 "Oh my God, he was young. He was in his 30s," said Althea.
She says Roy had spent the day celebrating with two of his daughters, twins, who both turned 10 last week.
"Roy had those girls, he was the perfect daddy. I came by their old place and he was out playing the old four square box with his daughters," Althea said.
Althea says it is likely one of those daughters is who called 911.
"They arrived on scene, they located a male adult who had sustained at least one gun shot wound," said Sgt. Vance Chandler from the Sacramento Police Department.  "They declared him deceased on scene," he said.
Althea says the girls mother told her Roy had gone into the parking lot of their apartment complex on Broadway, to check on his van.
That's when his family heard the shots, around 10:30 p.m. Saturday night. When Roy returned to the apartment, he was bleeding.
"Senseless, senseless killing. Again here in Oak Park," Althea said.
This happened on the same block where 16-year-old, Timothy Jeter was shot and killed in December.
Roy's sister told FOX40 he heard those shots and ran out to comfort Jeter the night the teen died.
Police say they have no motive nor suspect description.
But Althea knows someone in the neighborhood knows something.
"Whoever you were that shot Roy last night, may your nights be sleepless for the rest of your life. You know. God bless Roy," Althea said.
A GoFundMe campaign has been established on behalf of Roy.
Police are asking for tips on this case. If you have any information, you can contact Crime Stoppers at 1-800-AA-CRIMES (1-800-22-274637). You can submit tips anonymously.