This is an archived article and the information in the article may be outdated. Please look at the time stamp on the story to see when it was last updated.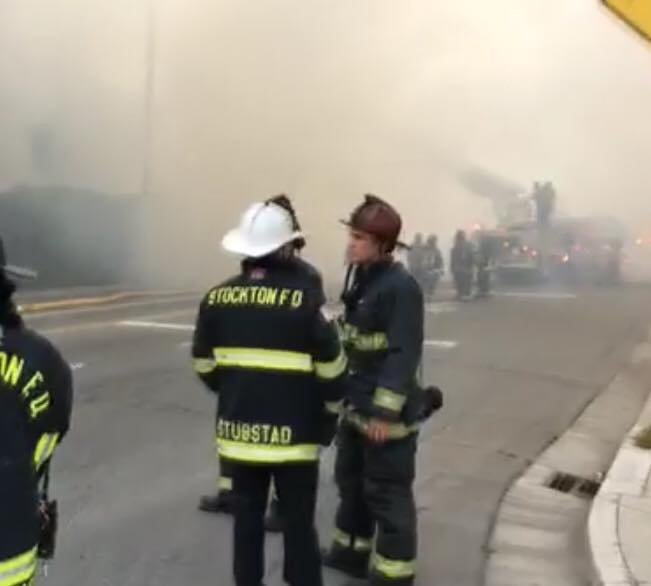 STOCKTON — Firefighters are battling a large fire at a recycling center.
Crews are on scene on North Filbert Street and Weber Avenue at the East Stockton Transfer Recycling Station. They are separating piles of recycling to try and reduce the flames.
Pacific Gas and Electric teams arrived to check powerlines near the area.
No one was injured in the blaze, according to the Stockton Fire Department.
Light rail and vehicle traffic in the area has been blocked off.
The cause of the two-alarm fire has not been reported by the fire department.