This is an archived article and the information in the article may be outdated. Please look at the time stamp on the story to see when it was last updated.
SACRAMENTO –
Food trucks are known for always being on the go, but that may not necessarily be the case in Sacramento in the near future.
A city committee heard a motion Tuesday about expanding time limits for food trucks that buy permits for certain areas which they're calling "pods." The proposed cost for a permit for the pods is $3,710 per year.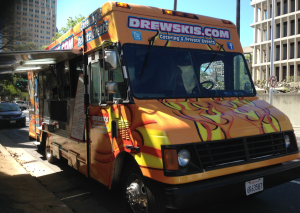 City revenue manager Brad Wasson says food trucks will still have the option to park on sidewalks to sell food, they could also have the pods they could park in for long periods of time without needing to move.
The owner of Drewski's Hot Rod Kitchen fears the pods will be in places that won't be as accessible as the places he can park his truck. He says the city is "wanting to get us off the beaten path, push us in a corner and away from people."
The city didn't make any decisions during their Tuesday meeting, but will reconvene on April 17. During that time, they will discuss traffic congestion during parts of the city and the dangers of parking a food truck on certain streets. They will also talk about the future of food trucks that are grandfathered in certain locations and the $3,710 price tag proposed for the pods.