This is an archived article and the information in the article may be outdated. Please look at the time stamp on the story to see when it was last updated.
SONOMA COUNTY — A former Sonoma Valley youth counselor was arrested June 1 on suspicion of sexually abusing a teenage boy across the span of five years.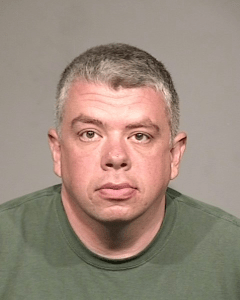 According to Sgt. Spencer Crum of the Sonoma County Sheriff's Office the 23-year-old man who reported the incident to police alleged he was sexually assaulted by Kevin Scott Thorpe, 39, when the victim lived at Hanna Boys Center.
The victim alleges that between the time he was 13 to 18 years old, starting in 2006 and ending in 2011, 28-year-old Thorpe abused him several times, both at the residential treatment center and at Thorpe's home. The man reports he was too frightened to tell officers at the time because he thought he would get kicked out of the Sonoma group home.
On their site the Hanna Boys Center states that it treats, houses and educates boys in the 8th through 12th grades who have a history of being abused or neglected.
Detectives believe that there are other victims at Hanna Boys Center as well as in the youth ministry program where Thorpe volunteered.
Thorpe has been charged on suspicion of lewd and lascivious acts with a minor and sexual assault of a minor and has been booked into the Sonoma County Jail.