This is an archived article and the information in the article may be outdated. Please look at the time stamp on the story to see when it was last updated.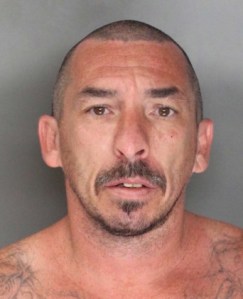 CITRUS HEIGHTS-
Citrus Heights Police arrested four people allegedly involved in an identity theft ring Thursday.
Around 3 p.m., officers pulled over Gary Flores, who police say was driving a U-Haul truck on a suspended license. When police searched the truck, they found more than 50 stolen credit cards, California I.D. cards, Social Security cards and bank statements, along with burglary tools, shaved keys and equipment to stamp credit cards, according to detectives.
The truck, according to police, was stolen off a U-Haul lot but had gone unreported.
Police arrested Flores, along with Aaron Phillips, James Clark and Larry Shepard for their suspected involvement in taken people's personal information.
Investigators say they found "several hundred more" stolen information and items inside Flores' home, reportedly taken in residential burglaries.
This slideshow requires JavaScript.