This is an archived article and the information in the article may be outdated. Please look at the time stamp on the story to see when it was last updated.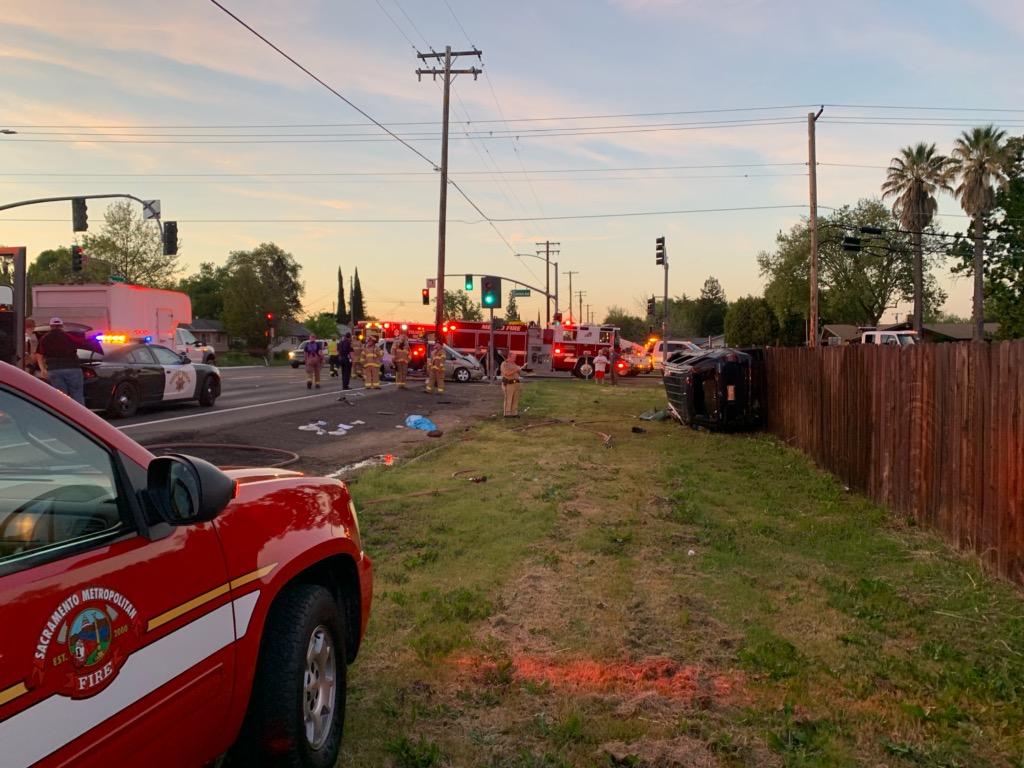 ORANGEVALE — Four people were injured Thursday in a crash in Orangevale.
The Sacramento Metropolitan Fire District reports around 7:30 p.m., two vehicles crashed in the area of Hazel and Central avenues.
One car ended up on its side along a nearby fence before catching fire.
Metro Fire says crews had to extricate the occupants of one of the vehicles.
One person was seriously injured in the crash. Three others sustained moderate injuries.
It is unknown what caused the collision.