This is an archived article and the information in the article may be outdated. Please look at the time stamp on the story to see when it was last updated.
EL DORADO COUNTY-
Not long after he was moved from Sacramento to El Dorado County Jail, accused cop killer Marcelo Marquez spoke with FOX40.
The jail did not allow video or audio recording of the interview.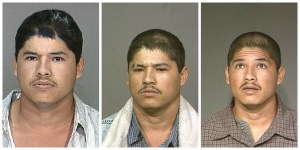 Marquez says he was originally booked under an alias, and this his real name is Luis Enrique Monroy-Bracamonte.
[Editor's note: For clarity, FOX40 will refer to him as the name he was booked into jail under.]
Marquez is accused in a violent, multi-county crime spree in which two Sheriff's deputies were killed.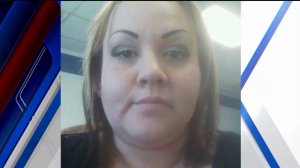 He claims his wife, Janelle Monroy Marquez, was cheating on him with his brother and a couple she met on Craigslist. Marquez says he ended up in Sacramento while aimlessly looking for the couple's address.
His wife came along.
Marquez told FOX40 he fired at Deputy Danny Oliver because he had a car full of guns and didn't want to go to jail. He said he fired a .380 at the deputy but missed, and claimed that either his wife or other officers killed Oliver.
The Sacramento County District Attorney's Office, in its official complaint, says Marquez killed Oliver with a .9mm handgun.
Dep. Oliver worked as a "problem-oriented policing" officer, and passed up promotions in order to continue working to improve the troubled neighborhood where he grew up.
Marquez admitted to shooting Anthony Holmes during a failed carjacking attempt shortly after Oliver was shot. Holmes left the hospital Monday, and continues to recover at home.
Holmes refused to give up his keys, and Marquez said he would not have shot him had he complied.
He also claims responsibility for the killing of Placer County Sheriff's Detective Michael Davis Jr.
Davis was killed exactly 26 years after his father, a Riverside County deputy, died in the line of duty.
Davis' partner, Dep. Jeff Davis, was shot in the arm by Marquez, investigators said.
The 34-year-old Marquez did said he is remorseful in looking back on his criminal past, including – he claims – being part of a Mexican drug cartel.
At the end of his Wednesday evening conversation with FOX40, Marquez said Deputy Oliver was in the wrong place at the wrong time.
Marquez is facing charges of murder, attempted murder, carjacking, stealing a patrol car and a deputy's weapon and weapons charges. His wife faces one count of murder, three counts of attempted murder, four counts of carjacking and possession of an assault weapon.