This is an archived article and the information in the article may be outdated. Please look at the time stamp on the story to see when it was last updated.
SOUTH SACRAMENTO —
As police continue to investigate the murder of 57-year-old Frank Knight in South Sacramento on Monday morning, we're getting a clear picture of who he was.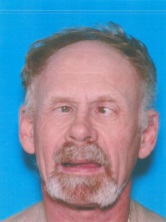 But that picture is making it even more unclear why anyone would want to kill him.
"He was just … he was sweet. He was just a kind guy, and he would always talk to everybody," said Larry Tate, a man who knew Knight.
The people who knew him say Knight was the kind of guy who went to church every Sunday. He was a guy who, most other days, got up before sunrise to catch Paratransit to his job at Goodwill.
"He was mentally challenged a little bit. But he just wants to do good," Tate said.
And that leaves detectives scratching their heads about the bad that befell Knight.
"Five-thirty a.m. yesterday morning, our sheriff communications center received multiple 911 calls in regards to shots being fired in the area," said Tony Turnbull, Sacramento County sheriff's spokesman.
They arrived at Sun Valley apartments in South Sacramento, to find Frank Knight dead, with a chest full of bullets.
What they couldn't find, and are still looking for, is any motive or reason someone would want Frank Knight dead.
As near as police can tell, he wasn't into drugs, or crime or living what police call a "high risk lifestyle."
"You're always concerned about the random shooter when there isn't that motive there. I'm not saying there isn't that motive, investigators just haven't found it yet," Turnbull said.
Anyone with any information that could help this investigation is encouraged to call the Sacramento County Sheriff's Department. Tips can be given anonymously.