This is an archived article and the information in the article may be outdated. Please look at the time stamp on the story to see when it was last updated.
SACRAMENTO–
The world of performance enhancing sports supplements generates billions of dollars a year. But unlike food and drug categories, there is very little oversight.
Many pre-workout supplements are loaded with ingredients like caffeine, arginine and creatine — and they're designed to give you a boost of physical and mental energy. But there is one ingredient found some of these supplements that has the FDA's attention: DMAA.
DMAA also goes by the names "geranium extract," methylhexanamine and dimethylamylamine. There have been dozens of reports of adverse side effects; and while the FDA has made DMAA illegal, they stopped short of a complete ban. A local Sacramento family is pushing for that to happen because they say the death of their son is directly link to DMAA.
"Mam, I'm very sorry. We did everything we could to save your son, but at 11:17 this morning … he died, " Leanne Sparling says that's the phone call she got just after her son collapsed at Fort Bliss in Texas. 22-year-old Army private Michael Sparling was running with his troop when he collapsed.
Army medics told the Sparlings that Michael had died of a heart attack.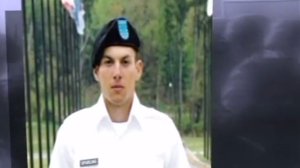 "His doctors said he was the fittest soldier that had come through their doors," Leanne told FOX40.
The Sparlings say Michael was taking a supplement containing DMAA called "Jack3d" and they found a bottle of it in his room. Michael's blood work showed two substances: caffeine and DMAA.
"At least 5 cases of sudden cardiac death have been related methylhexanamine, and what is similar is that it was in their system. Then a sudden cardiac event it a young person where that otherwise would not be expected," said Mohammad Mortazavi, pediatric sport medicine doctor at the UC Davis Medical Center.
Mortazavi says DMAA is proven to boost your heart rate and your blood pressure, giving the user a jump in physical strength and mental focus.
"The risks always outweigh the benefits," Mortazavi said.
The Sparlings are suing USP Labs, the makers of Jack3d. They think the workout drink lead to their son's death and they want something done to prevent this from happening to another family. The FDA confirmed that USP Labs destroyed $8 million of product containing DMAA a few months ago and the company now sells reformulated Jack3d without DMAA.
We called USP Labs to talk to them about the Sparling case, but they did not want to comment and instead pointed us to a Department of Defense report that says USP Labs and Jack3d is not responsible for Michael's death. This is what the Sparling attorney said in response to that DOD report:
"The DOD's report was based on a different product and a DMAA toxicity level more than double what was in Michael's blood. From a scientific standpoint, it's a completely false comparison," said local attorney Anne Andrews.
"The pressure the kids put on themselves is big, but we try to get them to see the big picture and see their health is more important that anything. It's scary to see the consequences," said Pleasant Grove High School football coach Joe Cattolico.
Cattolico says he steers his players away from any supplements at all, but is very aware there is always a push to be bigger, stronger and faster than the opponent.