This is an archived article and the information in the article may be outdated. Please look at the time stamp on the story to see when it was last updated.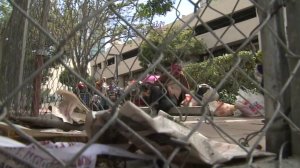 SACRAMENTO—
Emergency winter shelter and assisting kids – just two ways the funds from the "Give One Day Campaign" will help area homeless.
The program is aiming high, hoping to raise $250,000 to end homelessness in Sacramento.
The group says on any given night, nearly 2,600 people in Sacramento County don't have a home to sleep in.
One way Mayor Kevin Johnson says the new arena will have a hand in helping the homeless is by donating event food, rather than letting it go to waste.  They're asking people to donate just a day's worth of rent or mortgage.
For more information, head to http://sacramentostepsforward.org/help-now/sponsor/