This is an archived article and the information in the article may be outdated. Please look at the time stamp on the story to see when it was last updated.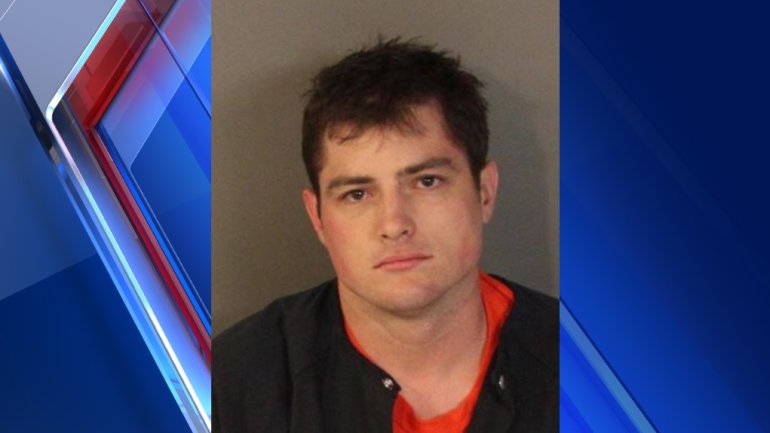 PLACER COUNTY — Residents woke up to a robbery suspect inside their Granite Bay home on Tuesday morning, according to the Placer County Sheriff's Department.
The residents, who live on North Lake Circle, chased the man out of their home even though he armed with a dangerous 6- to 8-foot pole saw.
The man ran from the home toward Auburn Folsom Road, deputies said.
Deputies arrived on scene and spotted the suspect, identified as 25-year-old Marshall Steele Gustafson, running from the area.
Gustafson continued to run from deputies and jumped fenced to homes, deputies said. Police found him in the backyard of a home on Blue Oaks Lane, which is where he lives with his parents.
Gustafson was found with items from the burglary.
Investigators say a large number of stolen items from other burglaries were recovered from Gustafson's bedroom.
He was booked at the Placer County Jail on charges of robbery, burglary and resisting arrest. His bail was set at $250,000.