This is an archived article and the information in the article may be outdated. Please look at the time stamp on the story to see when it was last updated.
GRANITE BAY-
L'Oréal Paris has selected a Granite Bay woman as a 'Woman of Worth' Nominee.
Jenny Williamson was chosen for her work with "Courage Worldwide," an organization that builds homes for girls rescued out of sex trafficking, both locally and internationally.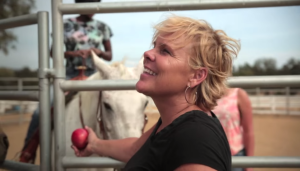 As a nominee, Williamson will receive $10,000 for her organization, which she plans to use to build additional cottages and beds to house more girls at her facility.
She said as a mom, starting Courage Worldwide just made sense.
Williamson has the chance to win an additional $25,000 for her non-profit, but she needs your votes to do it.
If you would like to support Jenny Williamson and Courage Worldwide, you can vote for her daily on L'Oréal's website here.