This is an archived article and the information in the article may be outdated. Please look at the time stamp on the story to see when it was last updated.
EL DORADO COUNTY — A relatively quiet summer fire season in the foothills had the potential to turn disastrous on a blistering hot Wednesday afternoon.
The flames first erupted around 1 p.m., when a pickup truck pulling a trailer caught fire along eastbound Highway 50. The fire spread quickly through the grass alongside the highway.
"The fire started spreading up the hill quickly," said homeowner Shaun Gardner.
Gardner's home was one of several structures threatened when flames broke out along Highway 50 at Greenstone Road just west of Placerville.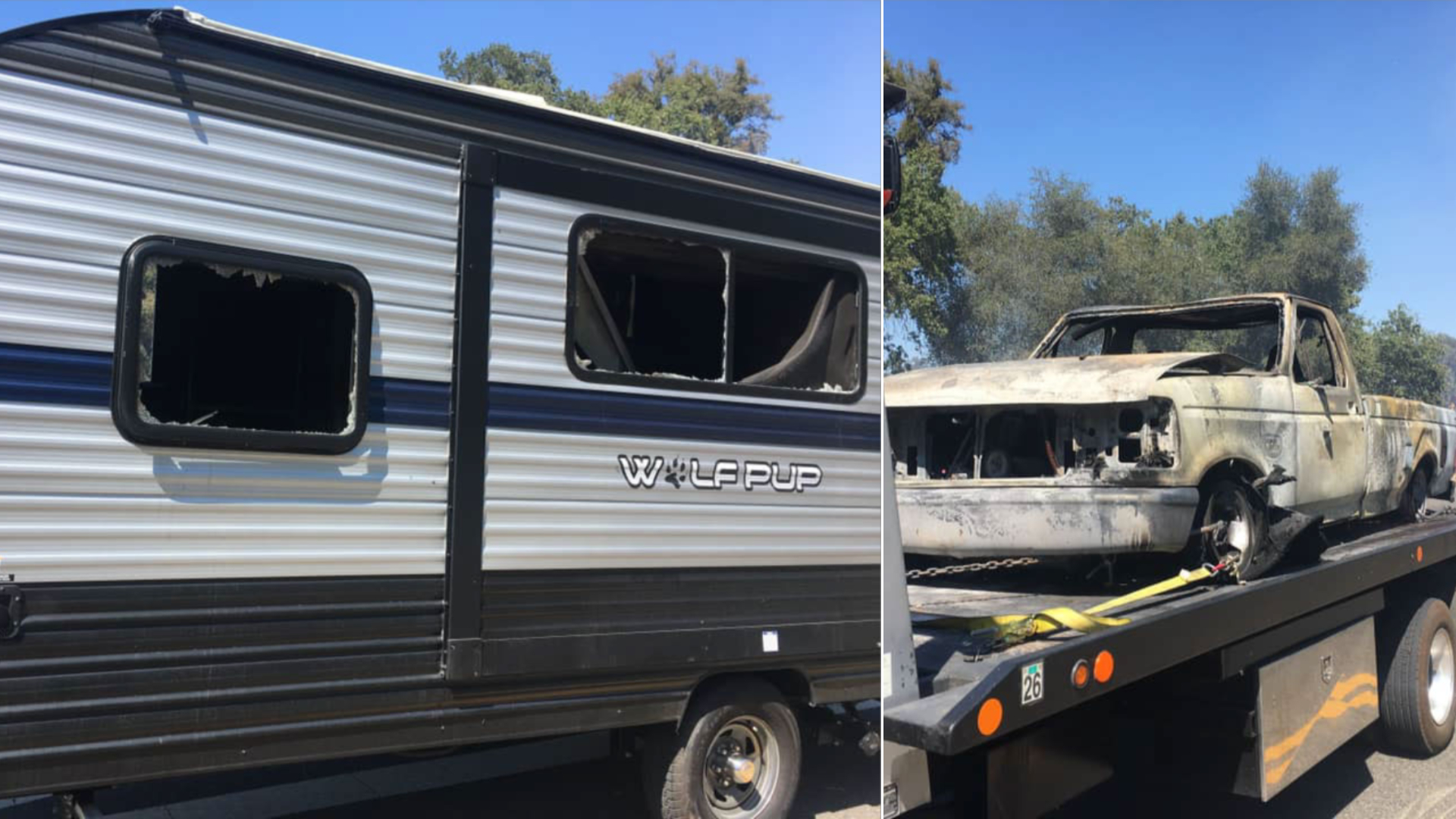 Before he got as far as grabbing his valuables and getting out, firefighters had the forward progress of the flames stopped. In the end, 16 acres burned and the fire was 100% contained by Wednesday night.
"The crews made a real good stop up there," said Cal Fire Battalion Chief Jed Gaines. "We were able to get the bulldozer up and around all those structures."
Gaines told FOX40 crews were at peak staffing because of the weather conditions.
"Hot temperatures and low humidity. We are fully staffed and ready to go," he said.
They sent what is known as a full dispatch to the incident.
"Fifteen engines, five hand crews, one bulldozer, and overhead we had two air tankers and one helicopter working this fire," Gaines explained.
An extraordinarily wet winter may have delayed peak fire season — but that grace period is just about gone.
"Everything now is starting to get to that point to where especially the grass is ready to go," Gaines told FOX40. "The brush is just starting to dry out enough that it will start to carry in the brush as well."
Residents in the area lost nothing more than trees, fields and fences.
And they gained even more appreciation for the firefighters who protect the foothills.
"You can count on them to get here," Gardner said. "They're coming, even if you don't hear them, they're definitely coming and they bring everything when they do. So, they know."