This is an archived article and the information in the article may be outdated. Please look at the time stamp on the story to see when it was last updated.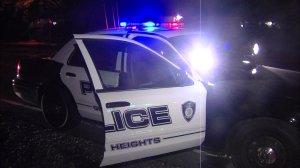 CITRUS HEIGHTS–
A hit-and-run accident will have westbound lanes of Greenback Lane between Birdcage Street and Sunrise Boulevard closed until 6 p.m., police say.
The crash happened just before 12:30 p.m. and involved a motorcycle and a van. The van fled the scene, but was found a few blocks away.
Police have not been able to find the driver of the van. He is described as a white man with dirty blonde or light brown hair with a thin build.
The cyclist had to be transported to Mercy-San Juan Hospital with serious injuries. Police are processing the van for evidence.
Anyone with information about the incident is asked to call the Citrus Heights Police Department at (916) 727-5500.