This is an archived article and the information in the article may be outdated. Please look at the time stamp on the story to see when it was last updated.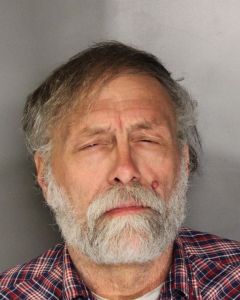 FAIR OAKS-
A homeowner who shot two people who allegedly broke into his home is now under arrest.
Wednesday morning, 60-year-old Jerry Rasmussen shot at two people after finding them inside his Fair Oaks home.
One of the intruders died, the other was able to get to a hospital. Sacramento County Sheriff deputies caught up with the second suspect there, and arrested him.
Deputies are investigating the incident further, and arrested Rasmussen because they learned he is an ex-felon and he used a gun in this incident.
He was booked into the Sacramento County Jail at this time just for the charge of being an ex-felon in possession of a firearm.