This is an archived article and the information in the article may be outdated. Please look at the time stamp on the story to see when it was last updated.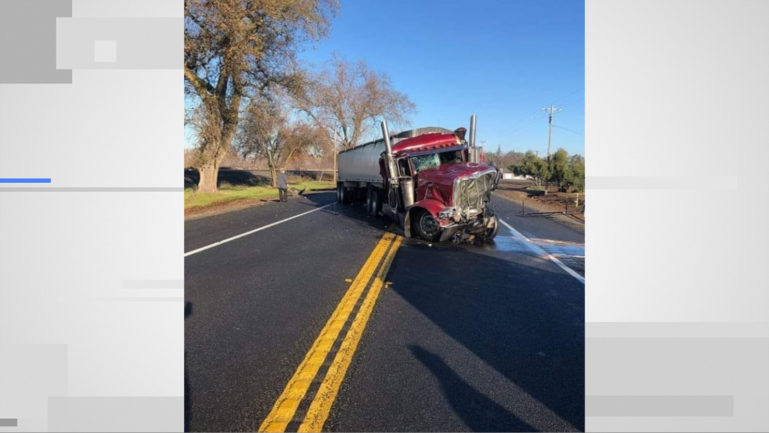 SUNSET, Calif. (KTXL) — A major crash Monday morning closed down the Highway 99 in both directions near the town of Sunset just a few miles north of Yuba City, according to the Sutter County Sheriff's Office.
The California Highway Patrol said that the crash happened around 8:45 a.m. when a driver of a 2000 GMC vehicle, traveling north on Highway 99 just south of McDonald Avenue, crossed over the double yellow lines and struck a big rig traveling south head-on.
Deputies identified the GMC driver as 40-year-old Jeremy Barrington of Live Oak.
Barrington was killed in the crash and the driver of the big rig sustained minor injuries, according to CHP.
Investigators said alcohol is suspected to have been a factor in the crash.
A photograph from a witness at the scene showed the accident involved a big rig impacted in the front cab and disabled across both northbound and southbound lanes.