This is an archived article and the information in the article may be outdated. Please look at the time stamp on the story to see when it was last updated.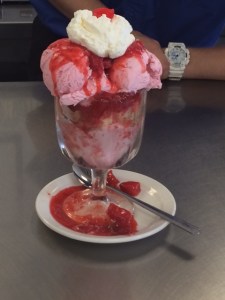 ELK GROVE-
It should be no surprise that ice cream shops around the valley are very busy during this spell of triple-digit heat.
Staff at Leatherby's in Elk Grove say they go through 500 to 600 gallons of ice cream on a hot day. Multiply that by three locations, and that number ends up being around 1,500 gallons.
It's been like this for Leatherby's all weekend.
The store's freezer stays at a chilly 30 degrees below zero – and is a zero-calorie way to cool off, but the general public might have to find some other way.
Most area cities have public pools and splash grounds. To find out locations and hours, click here.