This is an archived article and the information in the article may be outdated. Please look at the time stamp on the story to see when it was last updated.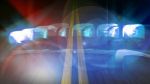 SISKIYOU COUNTY-
California Highway Patrol says an icy roadway likely led to a 60-car collision Tuesday evening on Interstate 5 between Yreka and Hornbrook.
The section of I-5 where the pileup is, which the CHP says stretches about two miles, is closed while crews clean it up.
The crash reportedly began shortly after 6 p.m. after semi-trucks lost control on black ice and ran into a concrete wall. Emergency crews used southbound lanes to get to the accident before reopening them later in the night.
There are reports on injuries, but no deaths. Most of the collisions are described as minor, but between 30 and 40 vehicles will have to be towed from the scene.
Stay tuned to FOX40 and FOX40.com for more information as this story develops.