This is an archived article and the information in the article may be outdated. Please look at the time stamp on the story to see when it was last updated.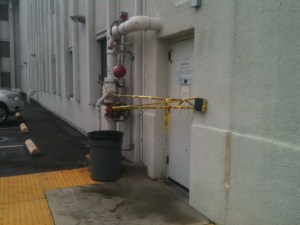 FAIRFIELD-
A courthouse had to be evacuated Monday after an inmate tried to escape.
The inmate was walking to the Superior Court of California in Solano County in a tunnel area, when he got ahold of a fire extinguisher.
The man set off the extinguisher, spraying three deputies in the face.
The inmate has not been identified at this time, courthouse officials say he is a maximum security inmate.
Officials are investigating, and the deputies are being treated. No word on how seriously they are hurt.