This is an archived article and the information in the article may be outdated. Please look at the time stamp on the story to see when it was last updated.
The Latest on the internet outage at SMF:
9:20 p.m.
Airport officials say the internet has been restored, and they are working to resume their normal operations.
—
5:20 p.m.
An airport spokesperson says that Southwest and United airlines are now using back up internet servers, so they can process travelers normally.
The internet outage continues, however, as the AT&T internet is still down.
—
Previous report:
SACRAMENTO, Calif. (KTXL) — An internet connectivity issue at Sacramento International Airport caused numerous flight delays during the final travel weekend before Christmas, according to airport officials.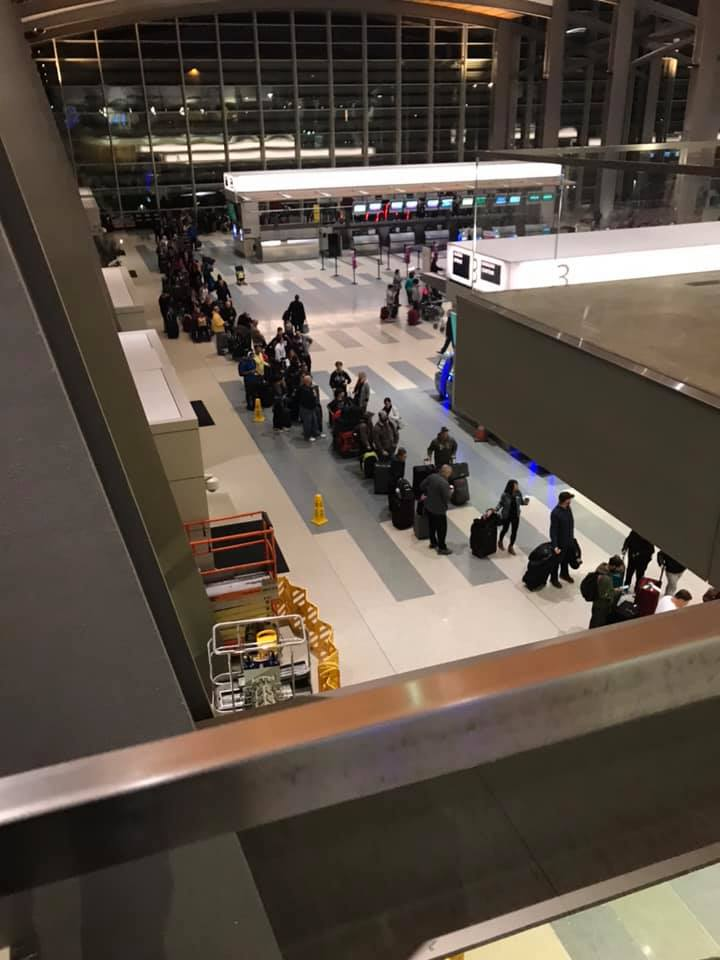 The internet issue created a line of people around terminal B who were waiting to check in for their flights.
"We had a line-cutter that offered us 100 dollars. But we didn't accept it!" said traveler Joni. "It's complete chaos, honestly."
The internet was down for several airlines, including Southwest and Delta, which was forcing workers to write out boarding passes and check luggage manually.
"They have to call and verify each individual member that's flying through," said traveler Kristina Rose.
When Joni spoke to FOX40 Sunday, she had already waited nearly four hours but said she was determined to get to her daughter in Ontario and lend a hand.
"I help homeless people. So, I'm supposed to go and cook," said Joni.
With several flights delayed and canceled, many travelers did not know if they would make it out.
Airport Spokesperson Samantha Mott said the outage began Saturday night and wiped out the internet for airlines that did not have a backup.
"There's a critical line down through AT&T due to a car crash last night," said Mott.
The issues trickled down to arrivals. Delayed planes were messing up schedules for arrival gates, trapping people on the tarmac.
Jeff Kumanchik waited over an hour for his parents to get off their flight.
"It's a test. It's a test of your patience," said Kumanchik. "They haven't been on a plane in 20 years so they're not doing too well. They'll be happy to get off the thing."
As for Joni, she waited it out, hoping to leave those travel troubles behind.
"I changed my flight. I made it later. So, that way I feel like I even have time to get a wine or something," she said.