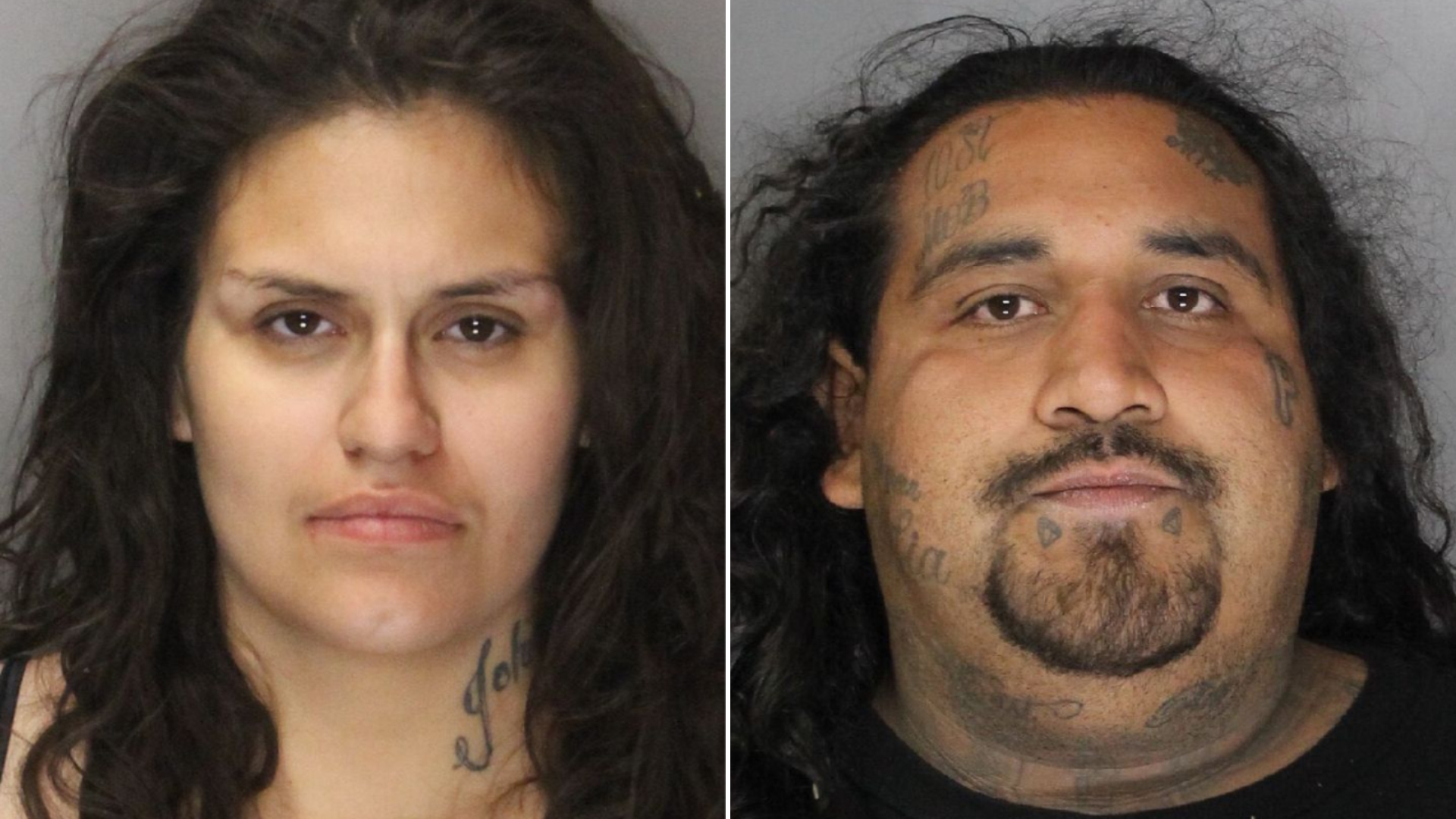 Update: Two suspects, 27-year-old Martin Chavez and 26-year-old Martitsa Guerrero, have been arrested and charged. Detectives do not believe there are any additional suspects. However, they have yet to determine a motive and do not know the relationship between the unidentified victim and the suspects.
SACRAMENTO COUNTY  -- What began as a call about a grass fire near Isleton quickly turned into a massive manhunt Monday.
Firefighters found a 28-year-old man in a shed in the area they believed was intentionally set on fire on a property known as Bailey Ranch. He was taken to the hospital with severe burns and later died from his injuries.
The Sacramento County Sheriff's Office reports they have launched a homicide investigation.
"We did learn that it was potentially a man and a woman, but their level of involvement in this particular incident is still up in the air," Sacramento County Sheriff's Lieutenant Don Donelli said.
Isleton Road was closed between the Isleton Bridge and the Georgiana Slough Bridge as investigators searched the area from the ground, water and air.
By Monday afternoon, the search had come up empty -- aside from a white pickup truck near the scene investigators say may be connected in some way.
"It appears to be a private orchard of some sort and we don't know if the victim is even associated with this location or what ties he has to Bailey Ranch specifically if any," Donelli said.
Later Monday night, the sheriff's office said they had detained three people in connection to the case. Investigators do not believe there are any suspects still at large.
Investigators are hoping tips from the public will help them piece together what happened,
"We're asking for the public's help. If they know anything regarding this event, to contact us, the Sacramento Sheriff's Office, with any information they have," Donelli said.
This is a developing story.