This is an archived article and the information in the article may be outdated. Please look at the time stamp on the story to see when it was last updated.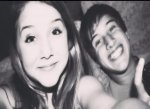 MURPHYS-
Calaveras County investigators say the 17-year-old boy and 14-year-old girl were asleep when they were shot and killed in an apparent murder suicide.
Authorities believe the siblings were killed by their father, Phillip Marshall. Marshall was found in a pool of blood Sunday. His children Alex, 17, and Macaila, 13, were found with gunshot wounds.
"Based on the investigation, we do believe that the kids were asleep at the time they were shot," said Sgt. Chris Hewitt of the Calaveras County Sheriff's Office.
The family dog was also found, dead from apparent gunshot wounds.
Friends of the family tell FOX40 that Marshall was a pilot who had authored several 9/11 conspiracy books.
The kids' mother, Marshall's estranged wife, was out of the country on a business trip.
Ian McDonald contributed to this report.