This is an archived article and the information in the article may be outdated. Please look at the time stamp on the story to see when it was last updated.
SACRAMENTO -- Courtney McKinney has spent a lifetime looking for her father. Growing up, her single mother said her dad was an old ex-boyfriend.
Still, McKinney wanted to know more.
"I've never even seen a picture of him," she said.
As a child, McKinney felt different from her family, almost like she didn't belong.
"In a lot of ways, honestly, when you're a kid you chalk it up to the simplest thing and I chalked it up to my race," McKinney said. "Like, I chalked it up to being white or half white."
When she was 15, McKinney learned the truth. McKinney's father wasn't her mom's ex-boyfriend, but an anonymous sperm donor – a stranger who provided DNA that gave her life.
"The first thing I thought of was I felt like a science experiment," said McKinney.
McKinney, now 28-years-old and living in Sacramento, felt blindsided.
"All you want to believe is that you were a product of this great love story and I kind of already knew that I wasn't, but then to hear that confirmation," said McKinney. "It was really hard for me."
A childhood spent romanticizing about the father she'd never met was shattered in an instant.
"When you're a teenage girl, you think everything's romantic, but I thought that was very not romantic. So I had a lot of feelings about it, in terms of not feeling 'normal,'" said McKinney
Telling others about her donor wasn't always easy, McKinney said, especially as a teenager. Her initial reaction was shame.
"Now, I've kind of just told everybody," McKinney said. "I do tell everybody because it's a part of me and I'm not ashamed of it anymore but I was ashamed of it when I first found out."
Still, McKinney hoped she could one day find her donor. The sperm bank that provided the donor sample couldn't legally tell her anything about him – so McKinney took things into her own hands and submitted her DNA for testing online.
What she found out was an unexpected blessing, McKinney said.
"At first, I didn't think it was possible because I was told I was the only offspring," she said.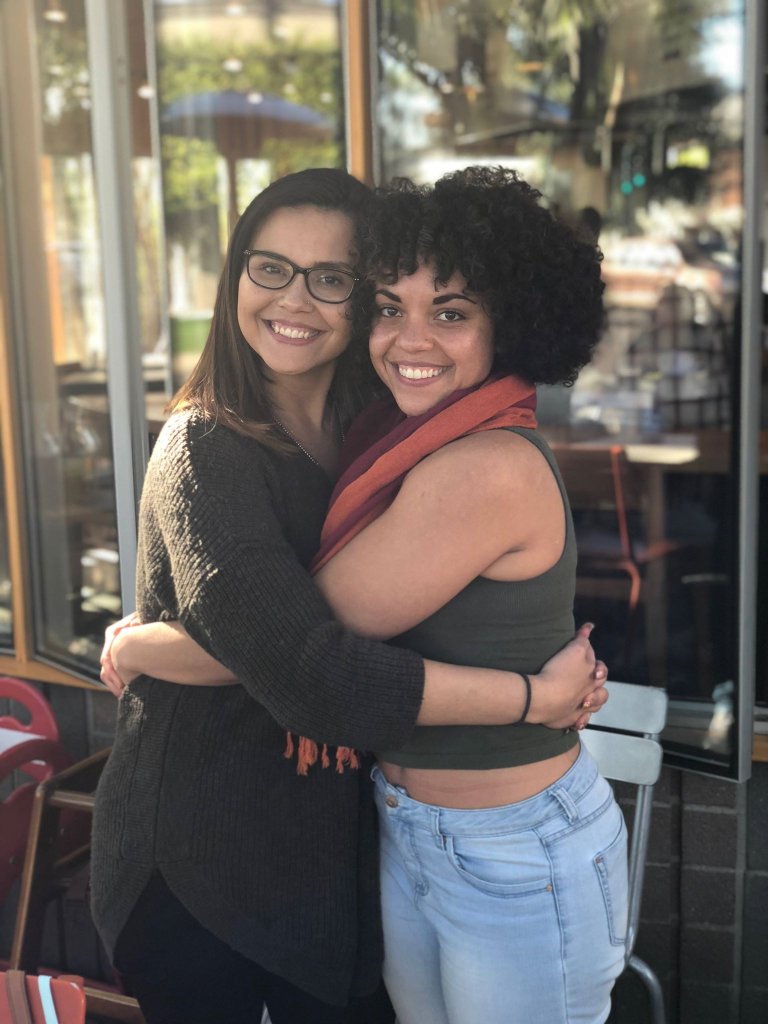 McKinney didn't find her donor, but instead, three siblings, scattered across the country, all connected to the same anonymous donor. She met one of her sisters earlier this year.
"When we met it was this instant connection, when we talked there was this instant connection," McKinney said. "It felt very normal. It was strange because it felt like I was with my sister. She didn't feel like a stranger or anything. So that was probably the weirdest part."
Almost like it was meant to be.
"I actually do think there was some magic in meeting my sister," said McKinney. "You have this idea with a romantic partner that you guys were made for each other and the universe brings you together and I definitely feel that way about her."
Dr. Ruth Dickover, director of UC Davis' Forensic Science Graduate Program, said what happened to McKinney isn't unique.
"As more and more people go for testing, more and more incidents of this are going to occur," said Dickover.
As DNA tests become easier to access, Dickover says the days of anonymous sperm donation may become a thing of the past.
"I think the term anonymous was always applied somewhat loosely," said Dickover. "If you did enough digging, you could probably track down some information, but now in the age of information, the ability to keep that information totally anonymous, I think has to considered to be nil."
Access to this information can be a good thing, said Dickover.
"Some people really need to know, they want to know and they just are curious to the level that they're never going to be satisfied until they do know," she said.
While McKinney still hopes to one day connect with her donor, she's learning to find solace in the unknown. For now, she's letting fate connect the branches of her blended family tree.
"I love the idea of the universe bringing people where they need to be and bringing people together," said McKinney.