This is an archived article and the information in the article may be outdated. Please look at the time stamp on the story to see when it was last updated.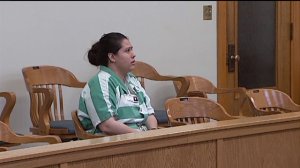 WOODLAND-
A mother has been found guilty of murder in the death of her small child.
A Yolo County jury returned with a guilty verdict for Aquelin Talamantes of first degree murder and causing the death of a child.
In September, Talamantes drove from Davis to the home of a family member in Sacramento with the body of her five-year-old daughter in the trunk. Investigators say her daughter died from drowning.
During the weeks-long jury trial, Talamantes' attorney argued she suffered from mental illness, caused by her mother's murder and other abusive relationships. The second phase of the trial, whether or not Talamantes was sane at the time of the child's death, starts Friday afternoon.
UPDATE: Jury Rejects Insanity Plea in Talamantes Case
Talamantes faces 25 years to life with the possibility of parole when she is sentenced.
Related Stories:
Davis Mom Accused in Daughter's Death Now Charged with Battery
Coroner Releases Cause of Death of Girl Found in Trunk
Family Mourns Death of Young Girl, Arrest of Mother