This is an archived article and the information in the article may be outdated. Please look at the time stamp on the story to see when it was last updated.
SACRAMENTO-
Current and former Sheriffs weighed-in on the growing discussion about immigration, sparked by a cross-county, shooting rampage that left two sheriff's deputies dead near Sacramento Friday.
Both Sacramento County Sheriff Deputy Danny Oliver and Placer County Sheriff Detective Michael David Davis Jr. were shot to death Friday in a crime spree that spanned thirty miles and also injured two other people.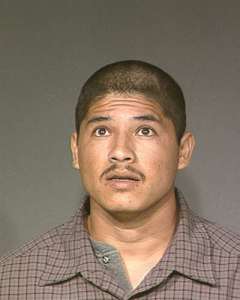 A man, who ICE says is Luis Enrique Monroy Bracamonte, that has been deported from the U.S. twice, is accused of murdering both men. His wife, Janelle Monroy is accused of attempted murder.
On Friday, the man identified himself as Marcello Marquez to investigators.
"Both (sheriffs) were two good men answering the call. Serving the community. Both paid the ultimate price," John McGinness said.
McGinness is a former Sacramento County Sheriff. He tells FOX40 he remembers Danny Oliver as someone who loved his job.
"The last time I spoke to him, he said he was living the dream, doing what he was doing. Which speaks volumes.  How many people get to say that?" McGinness said.
McGinness said the double murder investigation could take months because of multiple crime scenes and both suspects residing outside Sacramento.
Friday, U.S. Immigration and Customs Enforcement (I.C.E.) issued a statement saying the man Sacramento County knew as Marcello Marquez, was identified in their database as Luis Enrique Monroy Bracamonte. ICE said Monroy Bracamonte had arrest records and criminal convictions in different states. I.C.E. also said Monroy Bracamonte was deported form the country twice before he came back on U.S. soil.
"It's probably an indication that this represents another failure, another breakdown in terms of immigrations. And that's horribly unfortunate," McGinness said.
Sunday, Maricopa County Sheriff Joe Arpaio spoke out about Monroy Bracamonte's history in Arizona. He released a mug shot of Monroy Bracamonte stemming from an arrest in Maricopa county in 1996.
ICE confirmed Monroy Bracamonte was arrested in Arizona and convicted of possession of narcotics for sale in 1997. The agency has issued an immigration detainer for Monroy Bracamonte, asking the Sacramento County Sheriff's Department to transfer him into their custody if and when he is released.
In response, Sheriff Arpaio said he's been demanding answers from ICE for months in regard to why they continue to release criminally convicted illegal immigrants back onto the streets.
In a written statement, Arpaio said " The growing conflict between the federal government and local law enforcement over what to do about criminal and illegal aliens are endangering the citizens of Maricopa County and the United States."
"Under the law…he (the suspect) was shootable on site, but they chose to try to take him peacefully. Ultimately he was taken peacefully. And I think that speaks volumes about law enforcement," McGinness said.