This is an archived article and the information in the article may be outdated. Please look at the time stamp on the story to see when it was last updated.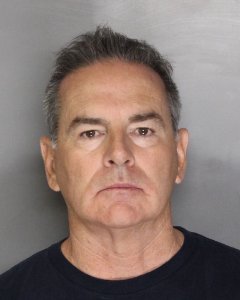 SACRAMENTO — The victim of sexual abuse by a former St. Francis High School softball coach filed a lawsuit Tuesday, accusing the school and the Sacramento Catholic Diocese of allowing the abuse to happen.
Now 21 years old, Bailey Boone says that her former JV Softball coach Michael Martis "groomed" her — systematically gaining the trust of a vulnerable sex assault victim.
"I never had a boyfriend, never had my first kiss, nothing," Boone said. "'Is this what love feels like? I'm 16, I know what I'm doing.' You know, I thought I knew everything at that age."
Martis is now serving a 4-year prison term for having sex with Bailey when he was 54 years old. He also plead guilty to having sex with a 15-year-old girl on another team 10 years earlier.
"Everything he had been feeding me was a lie," Boone said.
Boone says she never recovered, suffering mental and physical breakdowns over the past few years.
The lawsuit says that the high school and the Sacramento Catholic Diocese have a responsibility to protect its students and that they should have known better.
Bailey's attorney says student-teacher communications are restricted at the school, while coaches and players have free reign to exchange texts.
"It became more and more sexualized over time," attorney Joseph George Jr. said of Boone and Martis' exchange of text messages.
The lawsuit asks for compensation for Boone's mental distress and treatment, but a key goal is to make changes in how coaches are supervised.
"There have to be restraints on social media for sports coaches and they don't exist at St. Francis," George said.
While St. Francis would not comment on legal matters, President Theresa Rodgers did respond saying ..
"There is really nothing I can say about this lawsuit–that's for lawyers to address–but the fact is Mike Martis is a convicted felon who is rightly receiving jail time for assaulting and exploiting one young woman at St. Francis and at least one other unidentified student from the area.

"St. Francis High School stands for everything he does not.  We exist to nurture and support young women. We help them achieve their full potential as women of vision, as leaders and as productive citizens. Knowing that even one student was injured by him is one too many.

"Our thoughts and prayers go out to his victims."
Boone says she's now intent on reaching out to other victims of sexual predators while dealing with her own post traumatic issues.
"I just want to be able to warn other people and I don't want anyone to have to go through this," she said.