This is an archived article and the information in the article may be outdated. Please look at the time stamp on the story to see when it was last updated.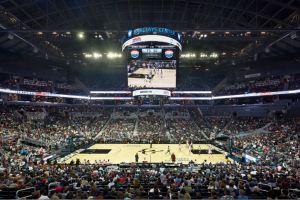 SACRAMENTO—
Sacramento moved another step closer towards building a new downtown arena Sunday with the announcement that AECOM was selected as lead architect.
The conglomerate has helped design sports arenas the world over, including the London game's 2012 Olympic Park and the upcoming Rio 2016 Olympic Park, according to a release from the Kings. Other NBA arenas the company helped design include the Brooklyn Nets' Barclays Center and the Bankers Life Fieldhouse, home to the Indiana Pacers.
Aggie Stadium at UC Davis was also designed by AECOM.
Along with the announcement of a lead architect, the team also chose ICON Venue Group as the project's manager and Turner as the arena's lead builder.
Concepts for the new arena should be ready by fall, while the finalized design is scheduled to be ready by mid-2014, the team noted.