This is an archived article and the information in the article may be outdated. Please look at the time stamp on the story to see when it was last updated.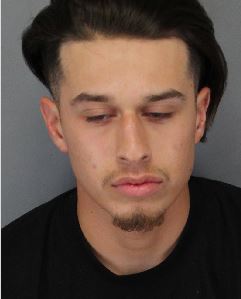 LODI — Two men were arrested late Saturday night in connection to a deadly shooting in a restaurant parking lot in Lodi.
According to the Lodi Police Department, officers were dispatched just before midnight Saturday to the In-N-Out Burger parking lot on W. Kettleman Lane for a report of a shooting. When officers arrived on scene, they found a 19-year-old man with a gunshot wound. The victim was taken to a nearby hospital where he later died.
Police believe there was some type of dispute between two groups of people prior to the shooting. During the dispute, someone from one of the groups went on to fire multiple rounds from a handgun, police say, striking the victim.
Shortly after the shooting, authorities stopped a car believed to be connected to the shooting in the area of Highway 99 and Morada Lane.
The driver of the car, Leonardo Alcantara, 20, and the passenger, Andres Valdivia, 19, were then arrested on charges related to the deadly shooting. Police say Valdivia was booked in county jail on murder and weapon charges, while Alcantara was booked on accessory to murder and weapon charges.
Those with additional information regarding Saturday's shooting are asked to contact the Lodi Police Department.
The victim in the shooting has not been identified.