This is an archived article and the information in the article may be outdated. Please look at the time stamp on the story to see when it was last updated.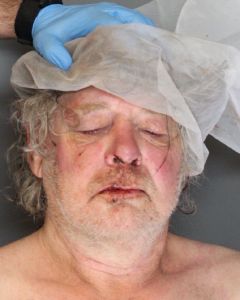 SACRAMENTO-
Sacramento Police say what started as a seemingly normal traffic stop ended with an officer going to the hospital and another man in jail.
Officers say they tried to stop 64-year-old Rolf Staib on his bike near the corner of 9th and L Streets late Saturday morning. When Staib tried to ride off, police and an officer tried to grab him.
That's when Staib bit the officers hand and would not let go, according to investigators.
Staib was hit with a stun gun as other officers tried to get him under control, police say.
The officer that was bit was taken to the hospital to get treatment for his hand.
Staib was later booked into jail.