This is an archived article and the information in the article may be outdated. Please look at the time stamp on the story to see when it was last updated.
SACRAMENTO-
A man who is accused of killing two deputies and injuring a third deputy and another man, made an unexpected outburst during court Wednesday. Luis Enrique Monroy Bracamontes was in court for a hearing.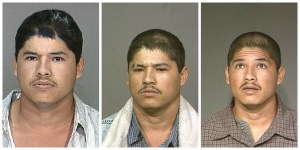 His lawyers were asking that cameras not be allowed in the courtroom. After a lengthy debate, the judge ruled no cameras would be allowed, at least during this pre-trial phase of the case against Bracamontes and his wife, Janelle Monroy.
Then Bracamontes was overheard shouting, "I'm guilty, I'm guilty. I just want my execution now".
BREAKING: Luis Enrique Monroy Brocamontes shouts in open court. "I'M GUILTY, I'M GUILTY. I JUST WANT MY EXECUTION NOW!" @FOX40

— Marin Austin (@marin__rose) February 4, 2015
He had been relying on an interpreter during Wednesday's proceedings. Bracamontes could face the death penalty is he is found guilty.
Bracamontes and his wife, Janelle Monroy Marquez, were arrested October 24 after a multiple-county crime spree. Bracamonte and Monroy, are accused of shooting at Sacramento County Sheriff's Deputies Friday morning, killing Deputy Danny Oliver.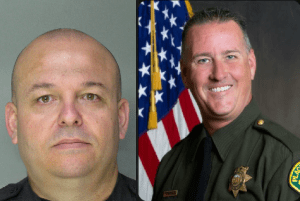 They then carjacked at least two people, shooting at Anthony Holmes.
The couple then drove up to Auburn, where shots were fired at two Placer County Sheriff's deputies, killing Detective Michael David Davis Jr.
Monroy was arrested soon after. Then, after a brief standoff inside an Auburn home, Bracamonte was also arrested.
Bracamontes is facing charges of murder, attempted murder, carjacking, stealing a patrol car and a deputy's weapon and weapons charges.
His wife faces one count of murder, three counts of attempted murder, four counts of carjacking and possession of an assault weapon.