This is an archived article and the information in the article may be outdated. Please look at the time stamp on the story to see when it was last updated.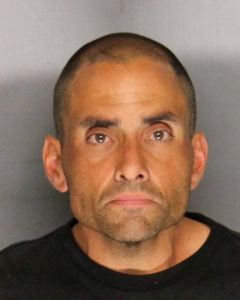 STOCKTON-
A man in Stockton is under arrest for allegedly stealing items from a church, then returning a week later and trying to take more.
Sunday evening, on Easter, officers were called to a church near Poplar and Filbert Streets after people saw a suspicious person in the area. Stockton Police officers determined someone had forced their way onto the property and was preparing to take items when they appeared to have been interrupted and left.
A man, identified as Anthony Wingfield, was stopped near the church and taken into custody.
Further investigation into the incident revealed the same church was burglarized last week, and Wingfield had property taken in that crime.
Wingfield now faces charges of burglary and possession of stolen property.