This is an archived article and the information in the article may be outdated. Please look at the time stamp on the story to see when it was last updated.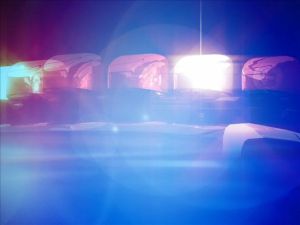 STOCKTON –
An 81-year-old man was pumping gas when he was approached by a man who forced him to withdraw money from the bank, then robbed him.
The elderly man was at the Valero gas station on East Hammer Lane around 3:30 p.m. on Friday when a man with a chrome revolver approached him. The suspect originally asked for a cigarette, but then demanded money.
The suspect then forced the 81-year-old to go to a nearby bank and withdraw money. The two entered the bank together, the victim handed over the cash, and then the suspect took off with another man who was waiting in the car. They headed in the direction of Kaiser Hospital.