This is an archived article and the information in the article may be outdated. Please look at the time stamp on the story to see when it was last updated.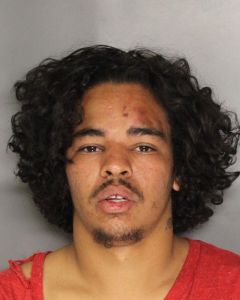 SACRAMENTO—
A young man sucker punched two officers in the face and tried to run, police say.
The officers showed up along N Park Drive, off of Marconi Avenue, just after 9 p.m. after getting a report about a suspicious person acting irrationally.
They tried to talk to the man, but he was said to have spun around and hit both of the officers in the face. He then tried to run away, only to have the officers chase after him and fire their conductive energy device.
Police say the device didn't completely subdue him, with it taking some time before the man – 21-year-old Deyvon Scott – was taken into custody.
Scott was eventually arrested and now faces charges of assault on an officer and resisting arrest.