This is an archived article and the information in the article may be outdated. Please look at the time stamp on the story to see when it was last updated.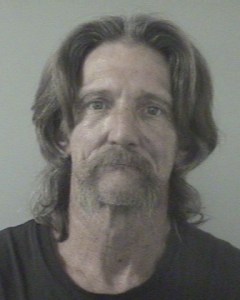 EL DORADO COUNTY—
A 56-year-old man has been arrested in El Dorado County on charges he stole a horse back in January, then sexually assaulted another horse back in May.
Back on January 30, a horse was reported stolen from the stables of High Heart Ranch. The horse was later found in the Jayhawk Cemetery, dead from injuries inflicted at some point during the theft.
The community of Rescue had posted a $5,000 reward for information leading to the arrest of the person responsible for the horse's death.
However, a second incident on May 16 helped authorities track down the suspected horsenapper.
In the second incident, several witnesses reported seeing a man trying to steal another horse – as well as sexually assaulting that horse.
The witnesses were able to help deputies identify 56-year-old homeless man Bryon Baker as the suspect. Deputies were later able link Baker to the earlier case.
Wednesday, investigators searched Baker's motor home for evidence in the cases. Later that day, Baker was arrested under charges of grand theft of a horse, animal cruelty, attempted theft of a horse, and sexual assault on the second horse.
Read more:
Death of Horse Found in Cemetery Still a Mystery