This is an archived article and the information in the article may be outdated. Please look at the time stamp on the story to see when it was last updated.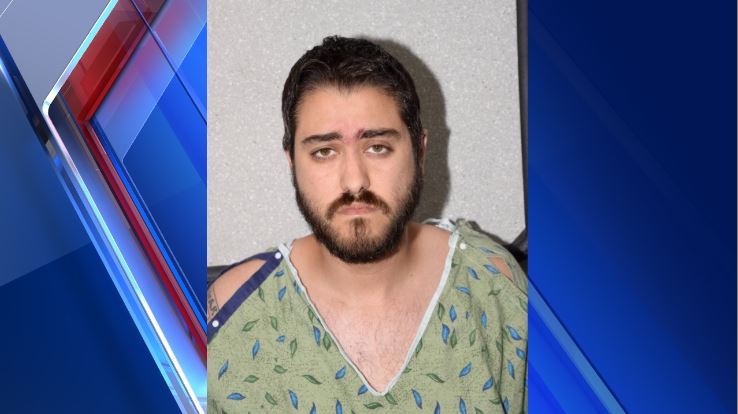 MODESTO — A man was arrested Wednesday in connection to the deaths of his wife and two children inside their Modesto home, according to the Modesto Police Department.
Oscar Espinoza, 28, was released from the hospital Wednesday and booked into the Stanislaus County Jail on three counts of murder.
Espinoza is accused of killing his wife, 30-year-old Tiffany Espinoza, his 4-year old son Edward Espinoza and his 9-year-old stepson Spencer Giese.
This is 30-year-old Tiffany Espinoza, 9-year-old Spencer Giese, and 4-year-old Edward Espinoza, all from Modesto. @FOX40 pic.twitter.com/oCrswEnYha

— Doug Johnson (@DougJohnsonFX40) June 22, 2017
Police were called out to the home on Bay Meadows Drive just after 7 p.m. Wednesday for a reported assault. When they arrived, they found Oscar Espinoza in front of the home bloody, with what appeared to be self-inflicted injuries. He was taken to a local hospital for treatment. When police conducted a security check inside the home, they found the bodies of the three victims.
Police have not released the official cause of death for the three victims, however, their injuries were consistent with blunt force trauma.
Police believe the murders occurred late Friday or early Saturday morning.
Anyone with information is encouraged to call Crime Stoppers at (209) 521-4636. Callers to Crime Stoppers can remain anonymous and may be eligible for a cash reward.