This is an archived article and the information in the article may be outdated. Please look at the time stamp on the story to see when it was last updated.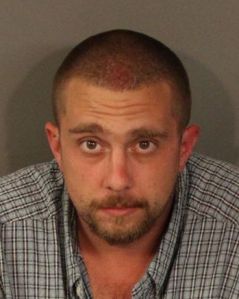 AUBURN-
An Auburn man was arrested Tuesday morning, accused in a string of burglaries around the city.
Police were investigating leads in their case at the Colonial Village Apartments when they saw a truck seen on surveillance footage of one of the burglaries.
The man driving also matched the man seen in the video, police say.
The truck was stopped as it left the complex and investigators say the driver, 27-year-old Thomas Woodhouse, was found with stolen property.
Woodhouse was booked into jail for one of the burglaries and possession of stolen property.
Police continue to investigate the rest of the burglaries. Anyone with information is asked to call Sergeant Hopping at (530) 823-4237 ext. 263.