This is an archived article and the information in the article may be outdated. Please look at the time stamp on the story to see when it was last updated.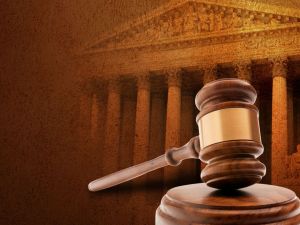 EL DORADO COUNTY—
An El Dorado County man is facing a 15 years to life sentence after being convicted of vehicular manslaughter for an accident that took the life of a South Lake Tahoe resident.
Larry Lee Halverson was convicted by an El Dorado County jury back on Oct. 1 on charges of gross negligence vehicular manslaughter while intoxicated and hit-and-run causing injury, according to a release from the D.A.'s office.
Prosecutors made the case that is was Halverson who hit the 51-year-old victim back on Sept. 4, 2011. Halverson's driver's license was suspended at the time for a prior DUI conviction, and prosecutors said that he was again driving under the influence when he hit the pedestrian.
The pedestrian later succumbed to the injuries from the accident 31 days later at a hospital in Reno.
Before the latest incident, Halverson's record shows eight prior DUI convictions. Due to the number of convictions, prosecutors are seeking a sentence based off of "Courtney's Law" – a law that allows for a 15 year to life sentence for habitual DUI offenders.
Halverson will be sentenced on Nov. 1.