This is an archived article and the information in the article may be outdated. Please look at the time stamp on the story to see when it was last updated.
POLLOCK PINES -- A man was arrested Monday after he injured a woman and drove his car into the American River in what investigators believe was an intentional act.
Around 6:30 p.m., 22-year-old Jacob Shay was driving a Freightliner Sprinter van westbound on Highway 50 when he crossed over into the eastbound lane.
He then intentionally hit a 29-year-old woman's GMC Yukon head-on near the Randall Tract Bridge, according to CHP Placerville.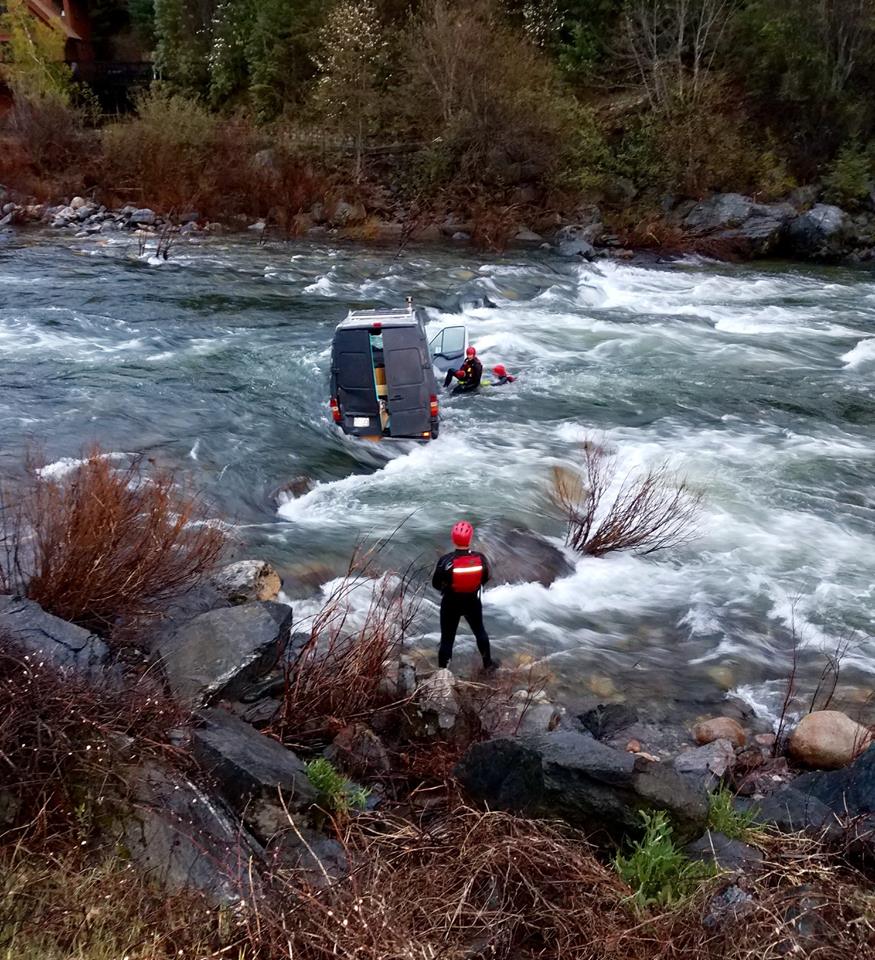 Shay's car ended up in the American River. Passersby helped him out of the water and he was uninjured.
"My wife did see some debris flowing down the river," witness Sami Siddiqui said. "That's what got her attention and we looked across and we saw the truck."
The woman sustained major injuries. Her two dogs in the GMC at the time of the crash were uninjured.
Officers arrested the man on suspicion of attempted murder, assault with a deadly weapon and battery. Before being booked into the El Dorado County Jail, Shay was taken to Marshall Medical Center, where officials say he punched a female nurse in the face.
"At the hospital, the subject committed the crime of battery on a hospital staff," CHP Officer Andrew Brown said.
Police have not yet said why they think Shay rammed the woman -- whether this was a random act or whether the two knew each other.