This is an archived article and the information in the article may be outdated. Please look at the time stamp on the story to see when it was last updated.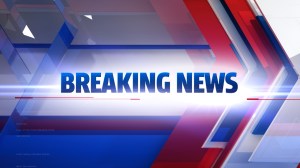 SACRAMENTO –
A man has been stabbed to death in an apartment complex on Florin Road Friday night.
Around 8:45 p.m., officers reported to Spartan Village Apartments east of Highway 99. There, according to reports, a scuffle had turned into a deadly stabbing.
Michelle Keslo says her brother, Charles Jordan, was visiting a friend and was simply in the wrong place at the wrong time. Jordan, in his 40s, reportedly had some of his children with him. Keslo says the family is shocked and beside upset at what happened.
Sheriffs have not officially identified the victim, nor do they have any suspects identified at this time.
FOX40 will update the story as more information comes to light.
Sonseeahray Tonsall and Ruben Dominguez filed this report.