This is an archived article and the information in the article may be outdated. Please look at the time stamp on the story to see when it was last updated.
SACRAMENTO — A man was taken into custody Saturday night on suspicion of fatally stabbing his mother's boyfriend at their home in Sacramento.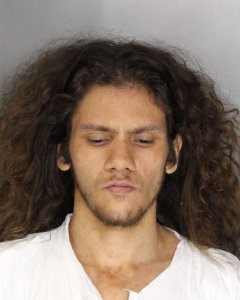 Just after 11 p.m. Saturday, sheriff's dispatchers received a call regarding an apparent stabbing at a Woodrick Way home.
When officers responded to the scene, they found a 31-year-old man suffering from a stab wound in the upper torso. After deputies attempted life-saving measures, the victim was taken to a nearby hospital, where he later died.
Jacob Sanabira, 21, was later arrested Sunday morning and charged on suspicion of murdering his mother's 31-year-old boyfriend.
According to the sheriff's department, Sanabria, his mother and her boyfriend lived together.
The sheriff's department says it appears the 21-year-old stabbed his mother's boyfriend in a seemingly unprovoked attack.
The Sacramento Sheriff's Department has yet to release the identity of the victim, pending notification of family.