This is an archived article and the information in the article may be outdated. Please look at the time stamp on the story to see when it was last updated.
The latest on the fatal stabbing on Whitney Avenue (Dec. 19, 8:45 a.m.) -- The Sacramento County Sheriff's Office arrested 45-year-old Garrick Correa for the fatal stabbing of 22-year-old Larry Hardy.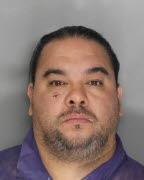 Investigators believe the stabbing occurred during a verbal altercation between Correa and the victim.
The relationship between the two of them is still under investigation.
SACRAMENTO, Calif. (KTXL) -- The Sacramento County Sheriff's Office is investigating a fatal stabbing on Whitney Avenue, near Watt Avenue and Capital City Freeway in the Arden-Arcade neighborhood.
Around 1:15 a.m. Wednesday, deputies located a man inside a home who had been stabbed at least one time. He was declared dead at the scene.
The victim's family identified him as Larry Hardy.
"That was my oldest child, 22 years old. My first child. My first born," Hardy's mother, Miasha Brown, told FOX40. "I feel lost. He was like my protector."
Brown and Hardy's grandmother, Dawn Pace, waited in the rain through the morning, hoping for more details from investigators.
"We're just getting bits and pieces, just like you. We've been waiting," Brown said.
One man was taken into custody.
Detectives believe there was an argument that led to the stabbing and no one else was involved.  Hardy's family said that story doesn't add up.
"He is athletically inclined and he's not one to let nobody get up on him. So that's what's so crazy about this," Pace said. "We know whoever did this had to hold him down or catch him by surprise and that's kind of hard to do with him."
Hardy's family urged anyone who was inside the home to come forward with information.
"I pray and hope that they tell us the truth about what's going on so we can have peace and closure and there won't be no closure until the truth of what really happened," Pace said.
Hardy's family said he was a young father with a 1-year-old daughter, who was inside the home at the time of the stabbing.
Anyone with information about the stabbing is asked to contact the Sacramento County Sheriff's Office.