This is an archived article and the information in the article may be outdated. Please look at the time stamp on the story to see when it was last updated.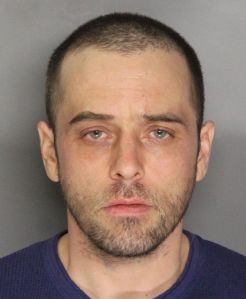 SACRAMENTO—
A man is under arrest for allegedly shooting up a house while riding a bicycle Tuesday afternoon.
Police showed up near 37th and 8th avenues a little before 2 p.m. Tuesday after getting a report that person had just shot at a home.
Officers learned that the suspect, 36-year-old Elias Rizak, allegedly rode by the house on a bicycle and opened fire – although no one inside was said to be hurt.
Searching the area, officers eventually found Rizak at his home and arrested him. He now faces charges of shooting into a dwelling with people inside, assault with a deadly weapon and negligent discharge of a firearm.