This is an archived article and the information in the article may be outdated. Please look at the time stamp on the story to see when it was last updated.
FAIR OAKS –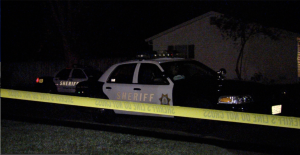 A man sprung into action when burglars broke into his Fair Oaks home early Wednesday morning, killing one of them.
The shooting happened on Laurel Oak Way near the Madison Avenue and Dewey Drive intersection.
The man in his 60's first shot one suspect, who made his way to a hospital and was later arrested.
The man also shot a second suspect in his 30's, who he found in the doorway of a bedroom. That person died in the home.
The homeowner was not injured and ran out of his home after shooting the burglars to find help.
Investigators have not decided whether the homeowner will face charges in this incident.