This is an archived article and the information in the article may be outdated. Please look at the time stamp on the story to see when it was last updated.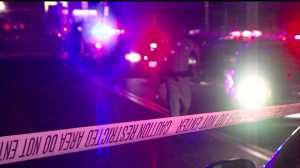 AUBURN–
Placer County Sheriff's are piecing together a scene where after a man was found dead with a self-inflicted gunshot wound early Sunday morning.
Authorities originally got reports about people hearing gunshots along Bald Hill Road around 3:50 a.m.
The gunshots sounded like they came from a home along the street. Deputies arrived and soon found a man dead. He apparently shot himself in the head.
Around the same time, another man had driven himself to Sutter Auburn Faith Hospital. He was suffering from a gunshot wound, so deputies were called to investigate.
Apparently, as investigators later discovered, the two men got into some sort of fight. The man who drove himself to the hospital was shot inside of his car, deputies say. The shooter then called 911 to report he had just shot someone.
Before taking his own life, he also apparently called family members.
The man shot in the car is expected to survive.