This is an archived article and the information in the article may be outdated. Please look at the time stamp on the story to see when it was last updated.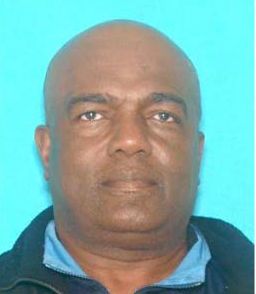 PITTSBURGH (AP) — Authorities say a man being sought in the murder of an elderly Pittsburgh-area motel owner during an attempted robbery last year in Pennsylvania has been arrested in California.
Allegheny County police say 61-year-old Derrick Gallaway was taken into custody without incident before dawn Monday in a hospital facility in Sacramento.
Gallaway is charged with homicide, robbery, weapons violations, theft and evidence-tampering in the May 2016 shooting death of 78-year-old Dehnad Taiedi as he was working behind the front desk a Jefferson Hills motel.
Authorities say the defendant was renting a room to deal methamphetamines. They say blood found on a wall matched his DNA.
Gallaway is being held in the Sacramento County Jail awaiting extradition back to Pennsylvania. Court documents don't list a defense attorney who could respond to the charges.