This is an archived article and the information in the article may be outdated. Please look at the time stamp on the story to see when it was last updated.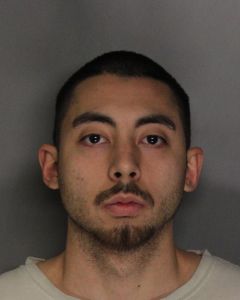 SACRAMENTO –
A man driving a stolen car led police on a chase, crashed into a pole, then ran away leaving his kids in the car Friday afternoon.
Sacramento Police saw someone driving a stolen car near Bell Ave. and Raley Blvd. around 3:30 p.m. on Friday.
The car tried to get away from the cops, but crashed into a traffic pole shortly after. The driver, Matthew McGee, 23, then got out and took off running, leaving his kids – aged 2 and 6 – in the car with their mom.
Police captured McGee and arrested him for multiple charges including felony child endangerment and vehicle theft. The children and their mom were all taken to the hospital for treatment.