This is an archived article and the information in the article may be outdated. Please look at the time stamp on the story to see when it was last updated.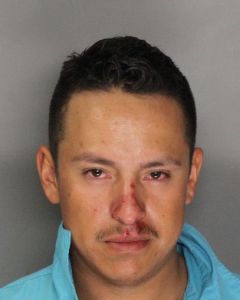 SACRAMENTO—
A young man suspected of driving under the influence led police on a chase that could have ended a lot worse early Sunday morning.
Sacramento Police say that they tried to pull a driver of a truck over, only to have that driver lead them on a chase.
The chase ended near Northgate Boulevard and Garden Highway a little after 2 a.m. when the driver lost control of the truck and hit a house in the area.
Luckily, the house was vacant.
Officers were then able to detain the driver, who they soon found to be under the influence. The driver was identified as 21-year-old Sergio Torres; he now faces felony evading and DUI charges.