This is an archived article and the information in the article may be outdated. Please look at the time stamp on the story to see when it was last updated.
SACRAMENTO -- The man who investigators say shot and killed Sacramento County Sheriff's Deputy Robert French was identified as 32-year-old Thomas Daniel Little Cloud.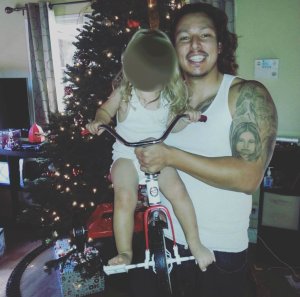 Little Cloud is currently in critical condition following a gun battle with authorities Wednesday afternoon.
A multi-agency auto theft task force was investigating suspects at the Ramada Inn. One stolen vehicle led officers on a chase that ended in Elk Grove. Two women were taken into custody, according to sheriff's spokesperson Sgt. Tony Turnbull. One woman was released after questioning, the other, 23-year-old Priscilla Prendez, was booked on charges of vehicle theft and evasion.
When officers went into the motel to search the room, investigators say Little Cloud opened fire through the door and walls, striking two CHP officers. Sheriff's deputies were engaged in a gun battle with Little Cloud, who Turnbull says was on the room's balcony with a "high-powered rifle." At one point during the exchange of gunfire, French was fatally struck. He died on the way to the hospital.
Deputies say Little Cloud fled the hotel in another vehicle. Turnbull says when the chase ended in a crash in front of El Camino High School on El Camino Avenue, there was another exchange of gunfire. Little Cloud was hit and taken to a hospital.
French, 52, was a 21-year veteran of the Sacramento County Sheriff's Department. He is survived by three adult children, grandchildren, a sister and live-in girlfriend.
One CHP officer was released from the hospital Wednesday night, while the other is scheduled to undergo surgery. Both are expected to recover. Six additional officers who fired their weapons during the incident have been placed on paid administrative leave, which is standard protocol for the department.
Officers searched the Ramada Inn for several hours on Wednesday. They determined that the hotel was safe and that there were no further suspects inside.
Suspect's Family's Home On The Line
Little Cloud grew up in Castro Valley, with the kind of family that would put their home on the line to help. His step-mother put up her home to bail him out of federal custody following a 2015 arrest on I.D. theft, drug and weapons charges.
According to court documents, there was a plea deal in the works for the case. But when it came time to finalize the deal, Little Cloud disappeared.
So federal prosecutors were going after the family home, looking for $100,000 because they say Little Cloud's step mother couldn't tell them where he was while they were "enduring the cost of finding him."
Neighbor Alesia Stroud says she watched Little Cloud's parents try to raise him right.
"I understand her as a mom. Of course, you don't want anybody to hold your child against their will or for something you don't know they've done yet," she said. "I guess you never quit trying to help them."
Little Cloud's family had been reaching out on social media, shaming him for putting the family home at risk and urging him to turn himself in. It's unknown if federal investigators are reversing course on confiscating $100,000 worth of equity now that Little Cloud is in custody.