This is an archived article and the information in the article may be outdated. Please look at the time stamp on the story to see when it was last updated.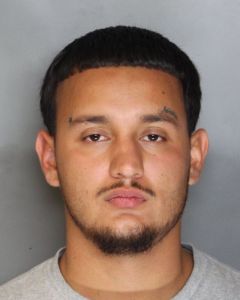 SACRAMENTO COUNTY—
Deputies have arrested the man suspected of breaking into a disabled woman's apartment and assaulting her, the Sacramento Sheriff's Department says.
Sheriff's department spokesperson Lisa Bowman tells FOX40 that the incident happened early Saturday morning. A woman – who can only get around by wheelchair – was in her apartment near Power Inn Road and Judette Avenue when someone smashed a window and got inside.
The man is said to have taken away the woman's cellphone, then raped her before he ran from the scene.
First responders found that the woman had suffered visible injuries in the attack to transported her to the hospital for treatment.
Monday, Bowman says that 21-year-old Abraham Arroyo was identified as the suspect. He was arrested that same day and has been booked at Sacramento County Jail on kidnapping, rape, false imprisonment and robbery charges.
Arroyo is being held on $1 million bail.