This is an archived article and the information in the article may be outdated. Please look at the time stamp on the story to see when it was last updated.
STOCKTON-
University police at San Joaquin Delta College are looking for a man seen on surveillance defacing posters around campus.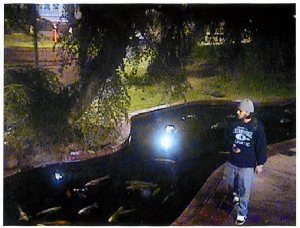 Last week, police say the man in the above picture defaced 12 posters about an upcoming event with the Christians United for Israel Club.
Anyone with information about who this man is should contact San Joaquin Delta College Police at (209) 954-5000.